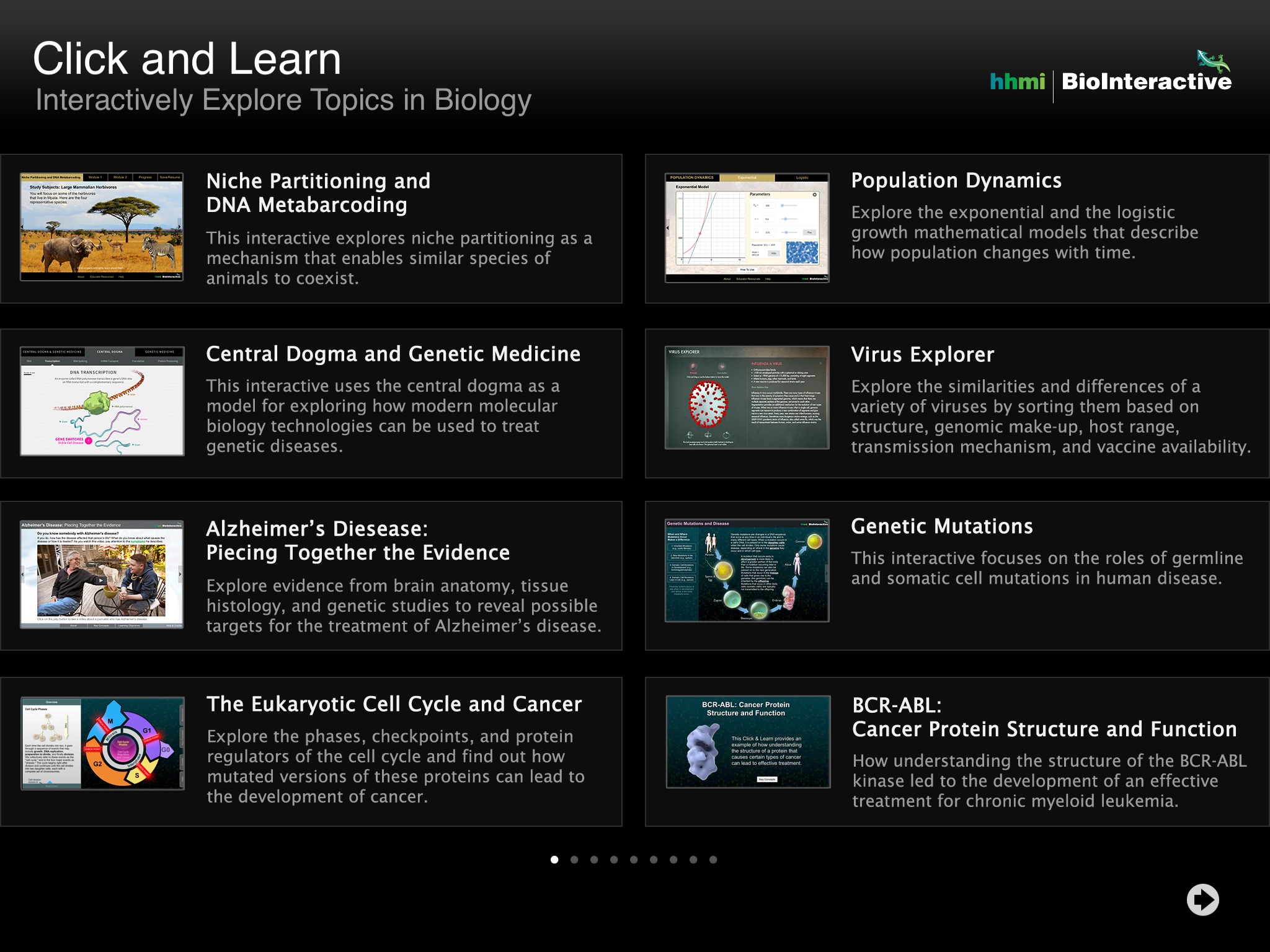 Interactively explore topics in biology with the Click and Learn app. Topics include evolution, neurobiology, infectious diseases, and bioinformatics.
These mini-lessons were originally created for HHMI's Holiday Lectures on Science DVD. A3MG was hired to bring them to the iPhone and iPad with this universal iOS app.
Users swipe through beautifully designed slides and tap to play supporting video clips from HHMI's award-winning Holiday Lectures on Science.
Available for free in the Apple App Store
Awards: 2012 W3 Awards; Silver