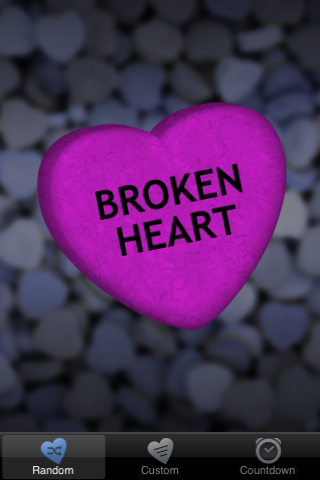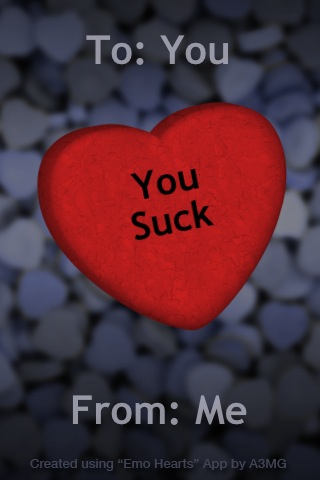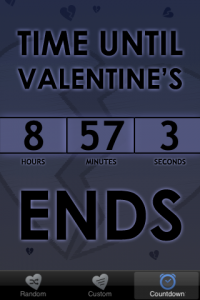 Hate Valentine's Day? This app is for you! Get it from the App Store!
Love Valentine's Day? Try our other app, "Valentine's Hearts."
Features 3 apps in 1!
• Shake or tap to see and hear 11,000 dark and twisted random heart messages and sounds
• Create your own custom heart with a personalized message and send to friends
• On Valentine's Day count down the time left until V-Day is FINALLY over!
Featured in Marie Claire:
Great Ways to Say I "e-Love" You This Valentine's Day
In Apple's App Store:
Featured in Entertainment What's Hot on 3/3/11