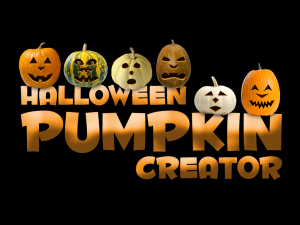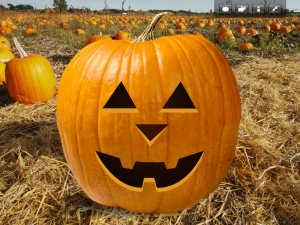 Create your perfect Jack-O-Lantern! Swipe the many eyes, noses, and mouths to mix and match over 30,000 possible face combinations.
Includes 13 pumpkins and 13 halloween themed backgrounds.
Illuminate your pumpkin and put it on display! Listen to the sounds of an autumn night.  Turn on lightning for added effect.
Available on the App Store for iPhone, iPod touch, and iPad