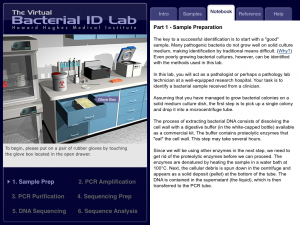 Learn about the science and techniques used to identify different types of bacteria based on their DNA sequences with this iPad app from HHMI's BioInteractive.
The Virtual Bacterial ID Lab was originally developed as a browser-based interactive lab by A3MG in 1999. A3MG reworked and enhanced this science education simulation specifically for the iPad.
Since its inception, this and the other HHMI Virtual Labs have won several awards, including the Pirelli INTERNETional Award's top prize in 2002.